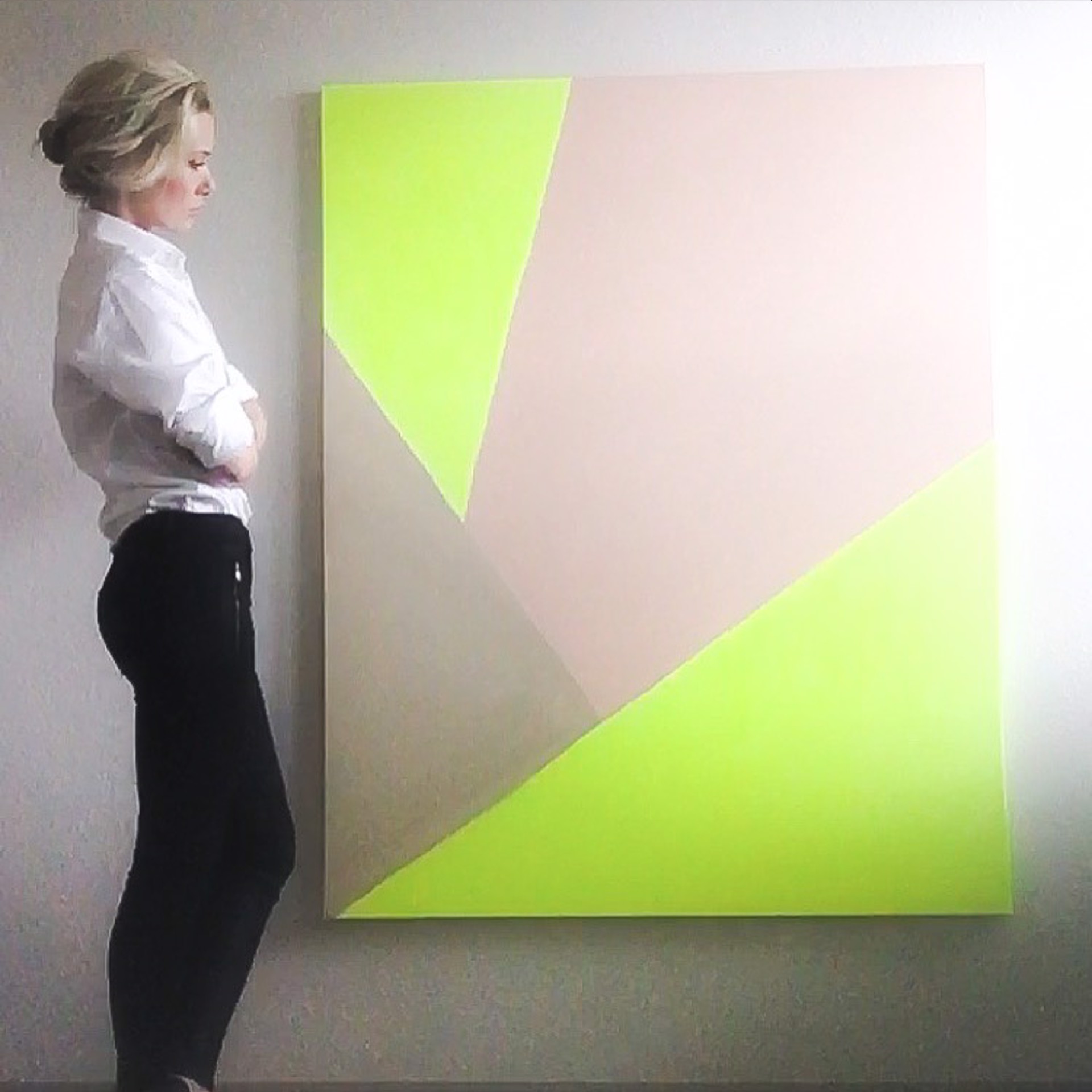 Lisa Ledson is a self-taught abstract artist residing in Napa, California, who began her career in late 2016 after going thru a major shift in her personal life. Her energy-filled abstract paintings draw inspiration from creative forms of self-expression, her own emotional experiences, and exploration of the spiritual world. Raised in the small town of Kenwood, Ledson came up through the Waldorf education and thrived off her mother's creativity outside of her schooling. She attributes her artistic inclination to her exposure of both the visual and performing arts at a very early age. Trained extensively in ballet, Ledson's sense of movement is an intrinsic part of her practice.
For her, painting is a form of active meditation and is a catalyst for her personal transformation. Her artistic practice is built on the exploration of the metaphysical and spiritual world wherein she sees herself more as a conduit for whatever energy wants to come thru and onto her canvas. She stands in the belief that whatever energy coming through her art is meant to stir and elevate the lives of people inspired by her work.
Artist Statement:
My art, for me, is more about my artistic process than the outcome - the art itself. Through meditation and courageous vulnerability I aim to alchemize emotion and energy within and outside of me to allow my art to come into physical form. My purpose to create this work is to evoke an emotional response thru the energy in my art that helps connect the viewer with their own heart space. And in doing so, allows them to take forward that energy into their lives and therefore the world.
Read More